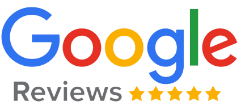 by Shurooq AlasmawiTasty, delicious food and variety of options. Very flexible and understanding. I never received any of the all dislikes I had. I never faced any problems with the delivery. Excellent service highly recommend to start a healthy lifestyle. 👍🏻
by Pascale El-AzziThe best healthy food especially recommended by Mrs.Dalia for my lost weight plan just to mention already lost 3kg in 2 weeks and the best is to come will continue to achieve my goal and the food is yummy and you will still be in shape for the rest of the day. No fatigue. perfect definitely recommended thank you Delia.
by Mohammed ArafatHave been on the meal for about 3 months and i can confidently say that is is great. There plenty variety, and the meals taste delicious. Most importantly, the service provided by lifter life is top notch, for the whole 3 months so far, their rep. (Dalia) follows up everyday to make sure that the meals of the following day are to my likeness, and if i would have any comments about the meals, Dalia deals with those comments immediately! 10/10
by Live Learn EarnBeen getting meals from Lifter for 2 weeks now, good us great but the main reason for the 5 stars is Sunil the manager. He is so good at customer service, I faced issues and he made sure to get them sorted. Can't rate him enough and one of the best I've met in 9 years in Dubai.
by Sabrina Bouvier SauvanMy son (16 years old) has just finished is 8 weeks plan and combined with workout he lost 7kg. He has also learnt to eat better, in a healthier way. The meals are delivered every day fresh and very good, a lot of variety. He was also followed by their nutritionist Dalia, who was doing a follow up weekly on the meals and delivery.
Read more reviews